Struggling with injuries and a battle for form, and with Liverpool moving swiftly forward, does Adam Lallana run the risk of being left behind?
There was a moment during Saturday's 2-1 loss at Man United that left supporters apoplectic with Lallana.
Introduced for Alex Oxlade-Chamberlain shortly after the hour mark, he had a great chance to play in the marauding Andrew Robertson on the left-hand side of the penalty area.
Instead, the 29-year-old dawdled, held onto the ball and opted not to pass to his team-mate, completely killing the momentum of Liverpool's attack.
It was like watching that seven-a-side team-mate who is incapable of giving the easy pass—if you don't know someone like that, it's probably because you're that person!
Lallana's entire cameo was lacking a spark at Old Trafford, even though his usual work ethic was evident, and his form has been mediocre during an injury-plagued campaign.
He has now made 12 appearances in total in 2017/18, failing to register a single goal or assist, with his stock falling by the week.
While the Reds are progressing nicely under Jurgen Klopp, Lallana seems to be going backwards.
Has Lallana Peaked?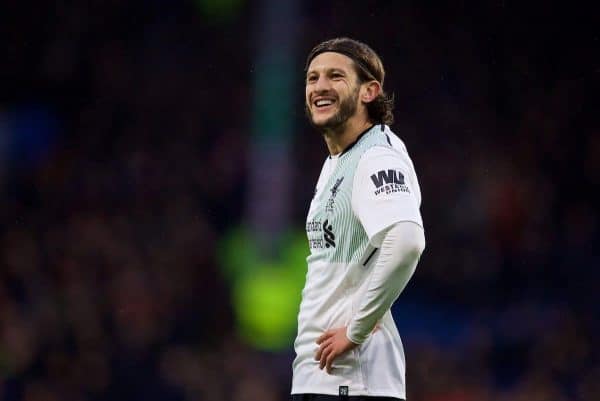 Too many footballers are written off as soon as they hit 30.
It is almost as if they were in their prime at 29 but past it a week later, with something drastic happening to their body in that time.
In general, this is a lazy assumption to make, with plenty not hitting their peak until their…